On May 6, 2021, Laura Gay passed away at age 95 in San Diego, California.
In the weeks that preceded, we spoke with Laura on several occasions about her UND story and life after she moved to California.
She always expressed concern for the welfare of UND students, especially through the COVID-19 pandemic. In 2020, she put her empathy to action and gave on several occasions to new funds created in response to the pandemic. Below is her story of compassion.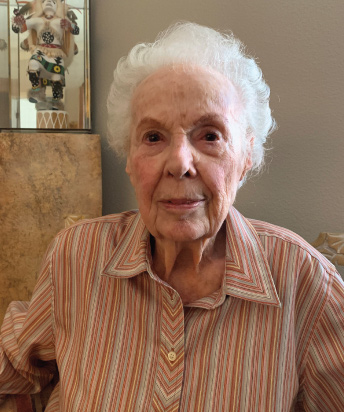 Laura Gay attended UND from 1942 to 1945. She studied merchandising and lived in the old Davis Hall where she and her dormmates were "kept in line" by their housemother, Minnie Davis. "She was a tough old cookie, but she took care of us girls and made darn sure we didn't do anything bad," Laura chuckled.
A desperate phone call from her father during Laura's second year at UND convinced her to return home to Bathgate, North Dakota, to take care of her mother who was sick with cancer. While she considered it an honor to be by her mother's side, Laura never returned to college. She did, however, stay in touch with Noble, a WWII soldier placed at UND through the Army Specialized Training Program.
The two were married, moved to Noble's home state of California, started a real estate business and traveled the world until Noble's death in 2018. While she remained in California, Laura never lost touch with North Dakota.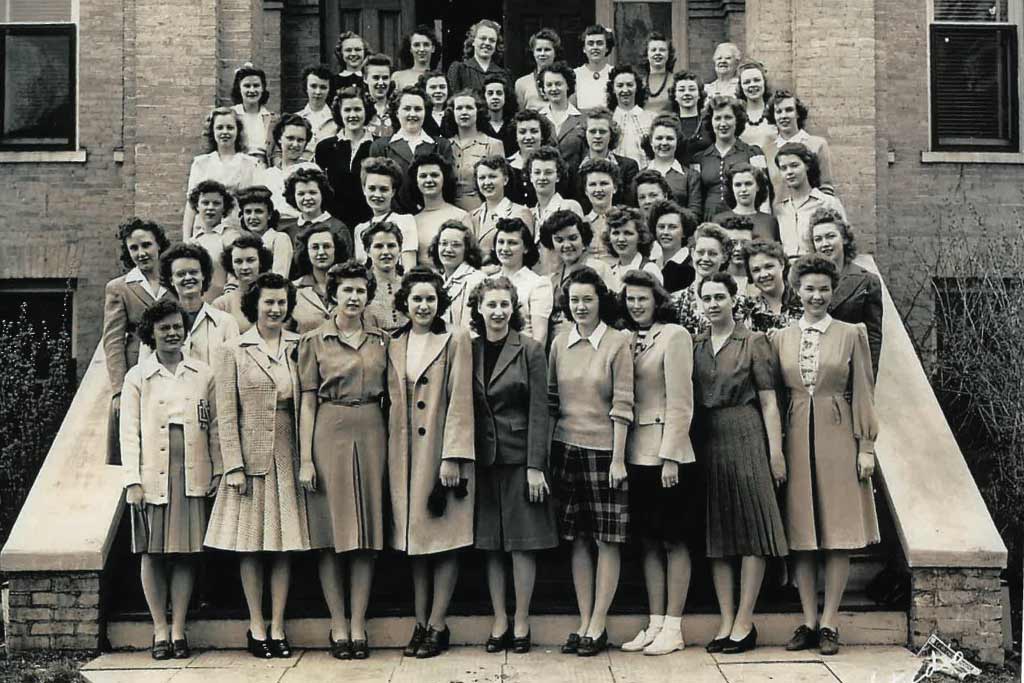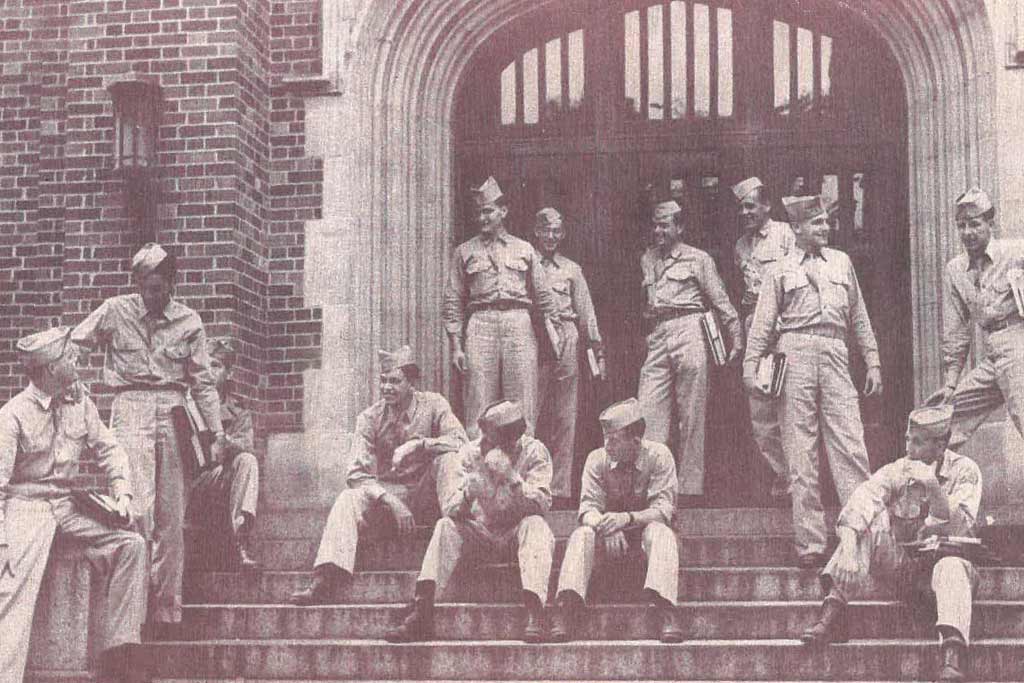 Last spring, she learned about the UND Angel Fund, which was established to provide emergency aid for students. Their hardships reminded Laura of Camp Depression, the cabooses that housed low-income students who worked on campus in exchange for room and board while earning their degrees in the 1930s and '40s. Compassion for students past and present moved Laura to give … and give again … and give again – close to $70,000 in total to the UND Angel Fund and Open Door Scholarships.
"I was so lucky I didn't have to worry about the money back then. But I'm sure with the way things are now, there are kids who do have to worry about money, especially if something happens to their family – a sickness or an emergency that comes up," said Laura, recalling the reason she unenrolled from UND.
Sickness and medical bills have contributed to the flood of applications from students for extra funding this past year. With her gifts, Laura ensured the ending of their UND journeys included what she had to leave behind: a tassel and diploma.
As she put it: "If somebody needs the money to get through college, I want to help. I know that whatever we give is being used in the best way possible."
Laura is survived by her son, Mike, and daughter-in-law, Karen. They manage the real estate business in California that Laura and Noble established in 1950.
BE AN ANGEL
Students rely on the UND Angel Fund to receive much-needed funding that keeps them going at UND. Join donors like Laura in making sure that these students always have someone watching over their success.