UND alum leverages his leadership skills to show students the value of gaining experience outside of the classroom.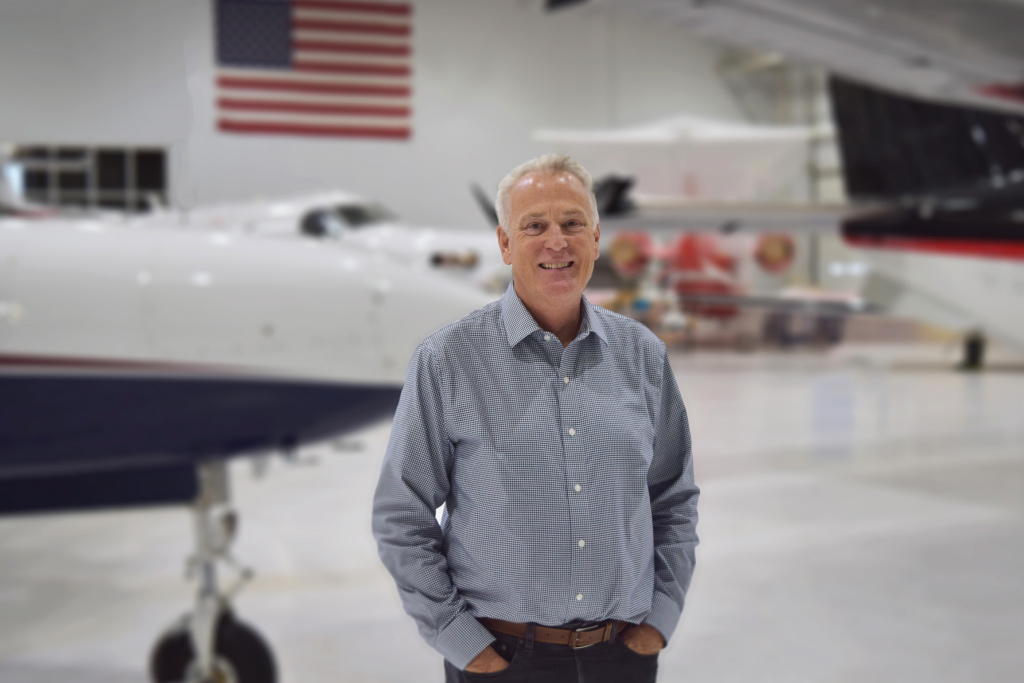 "Don't let classes get in the way of your education."
That's the motto Jim Sweeney, '86, often shares with UND students to stress the importance of building experience outside of the classroom.
Jim started building that experience early, serving as president of the UND Student Alumni Association (at the time known as Telesis) during his junior year. When UND celebrated its centennial, Jim got the opportunity to travel across the country, meeting alumni and making important connections. "It was a very rewarding experience that gave me an even bigger appreciation of the significance of those events once I became an alumnus," Jim said.
Today, Jim continues to leverage his leadership skills as President of Fargo Jet Center and Vice President of Weather Modifications, Inc. (WMI). Acknowledging the difference alumni made for him during his college years, Jim offers numerous scholarships and internships to UND aerospace students. Many interns work for WMI, where they gain valuable experience flying aircraft and conducting research related to cloud seeding, a weather modification technique intended to increase precipitation, mitigate hail damage and increase snowpack.
As a result of these internships, many UND graduates are hired to work full-time at both Fargo Jet Center and WMI. Jim estimates that more than 200 students have worked for these companies after graduation.
Jim's college connections are numerous and extend into UND Greek life; being a member of Delta Upsilon Fraternity was one high point of his all-around UND education. He recently made a generous gift toward the construction of Delta Upsilon's new chapter house. Jim stays active with the fraternity, serving as a mentor for current members. "We have a terrific group of young men who are leading the chapter and doing the right things to support Greek Life," said Jim.
Jim has also guest lectured at UND Aerospace classes and was named to the UND Aerospace Hall of Fame in 2019. He continues to be inspired by the energy and bright future of the campus. "UND still provides a great education at a reasonable cost," Jim said. "They are doing all of the right things that a leading university should be doing."
FLYING HIGH
The internships created by Jim and the Fargo Jet Center provide UND students with opportunities to fly with the region's largest private aviation operation. FJC's office and hangar facilities occupy over 230,000 square feet and are based out of Fargo's Hector International Airport.