Alumna's passion for dogs leads to world competition.
Ashley (Neumann) Tilden, '14, volunteered every semester while attending UND at The Circle of Friends Humane Society in Grand Forks as a way to de-stress from work and classes. Little did she know that her time at the shelter would ignite a passion for animals that has taken her and her furry friends to an international competition.
Ashley says volunteering at the shelter made her feel good and it was good for the animals as she took it upon herself to give every furry friend at the shelter some love.
"I went in for about an hour and would make sure I walked every dog or gave each cat some attention," remembered Ashley. "I always had a great time volunteering."
Today Ashley and her husband, Jake's, passion for pets continues with their two pups, Theia and Nyx, and their newfound hobby of dock diving.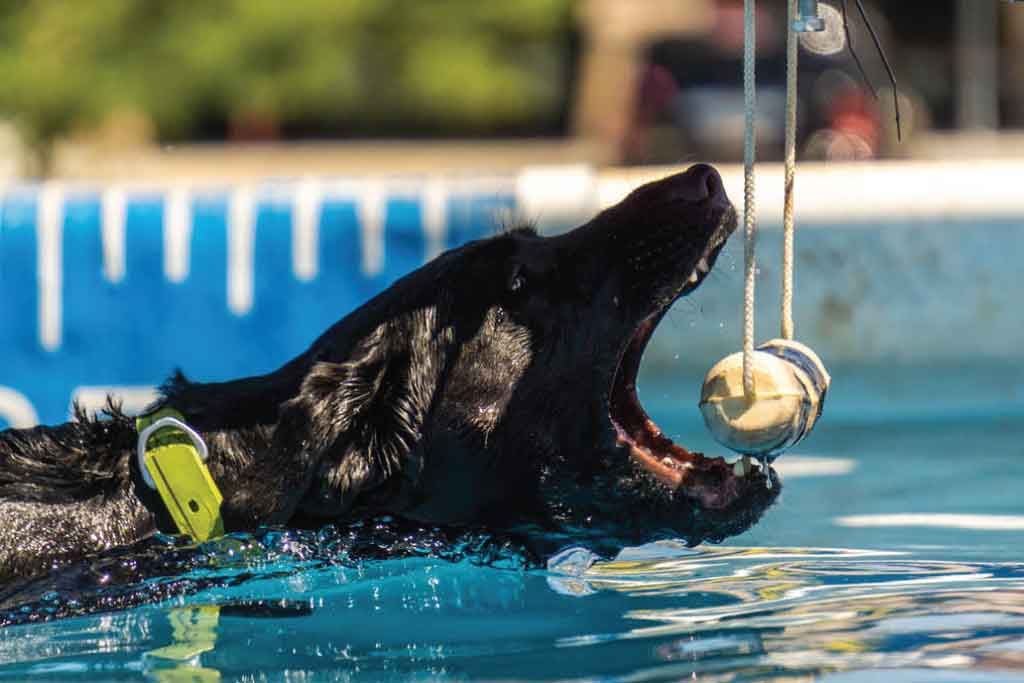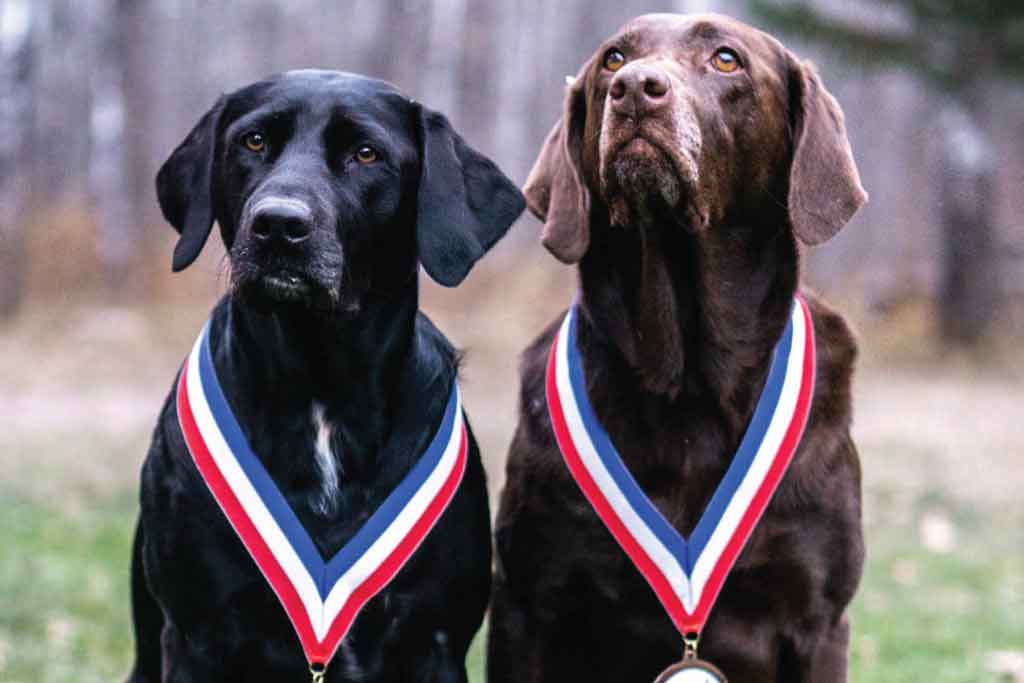 The Tildens traveled to North Dakota and Minnesota all year to take part in competitions culminating in an invitation to the World Championships in Iowa a few weeks ago. To be invited, they were required to be at the top of their division throughout the year.
Ashley and Nyx compete in Speed Retrieve, a timed event that includes jumping, retrieving and swimming. Jake and Theia compete in the Big Air Category, where Theia is measured for distance.
"We were one of the top three teams in Speed Retrieve and Theia can jump almost at the top of her division," said Ashley.
Despite not going home champs at the DockDogs World Championships, they're still the top dogs to the Tildens.
"I'm ridiculously proud of them. They give 1000% every single time that they're up there," said Ashley proudly.
Out of over 50 dogs competing in the express division at the World Championships, Nyx finished in eighth place with a time almost a second faster than her personal best.
"I never expected to be good at something like this," laughed Ashley.
But they are. Theia and Nyx have won multiple trophies and medals throughout their dock diving careers. The shiny prizes aren't all they win. "It's more bragging rights and having fun with your dog," laughed Ashley, which is something the family enjoys most about competing, along with the close bond it establishes.
"The bond that dock diving creates with your dog is at a whole other level," stated Ashley. "It's a lot different than just going for a walk with your dog."
Even with a busy competition schedule, Ashley remains committed to supporting her local humane society.
"I donate my time and money to these programs because I think they are doing so much good for pets in our region," said Ashley. "These programs are helping many families provide basic healthcare to their pets who otherwise may not be able to afford it."
Nyx and Theia aren't done leaping off docks. They'll continue to sprint and jump as a family, smiling and wagging their tails through every competition.
"We've all grown together, and it's just been a great experience," stated Ashley with a huge smile on her face.